This post is also available in:

Italiano (Italian)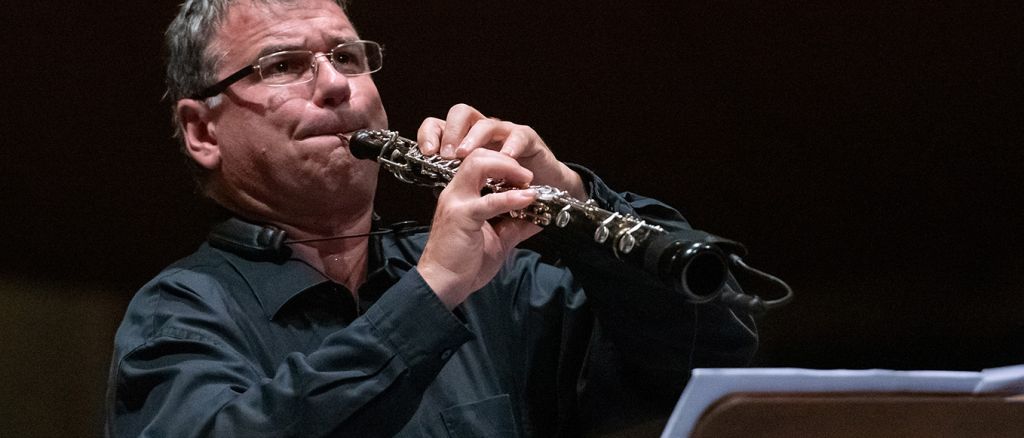 Christian Schmitt
studied at the Conservatoire National Supérieur de Musique in Lyon, and at the Hochschule für Musik in Karlsruhe. He furthered his studies with T. Indermühle, M. Bourgue, P. Dombrecht and H. Holliger.
First oboe in the Symphonie Orchester Basel for twenty years, until 2012, he teaches at the Staatliche Hoschschule für Musik in Stuttgart and at the Académie Supérieure de Musique in Strasbourg. Many of his students are now professors of orchestra in Europe, Asia and South America. Attentive to the evolution of his instrument, he is the dedicatee of numerous works by different composers, such as V. Paulet and L. Riou, J. Baboni Schilingi and H. Tutschku; works that have come to light in recent years for the Maison de Radio-France, Birmingham Concert Hall, Festival de Compiègne and Nuits Bleues of the Arc and Senans festivals. Since 2015, he plays in duo with pianist Alessandra Gentile; as a soloist, he has collaborated with conductors such as N. Santi, A. Jordan, M. Viotti, H. Holliger and W. Weller. He is often invited to Europe, the United States, South Korea and China both as a lecturer and as a jury member in international competitions, such as the prestigious ARD in Munich.
He teaches the oboe seminar at the Accademia Musicale di Siena since 2016.