This post is also available in:

Italiano (Italian)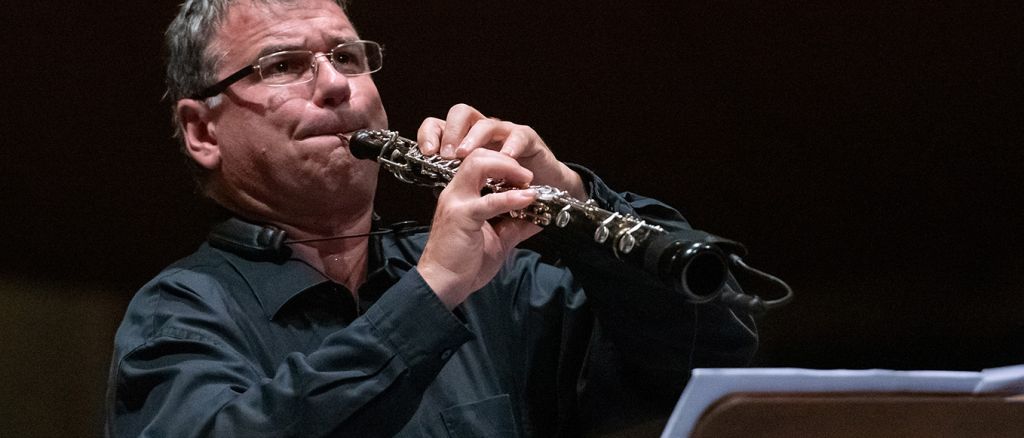 He studied at the Conservatoire National Supérieur de Musique in Lyon and the Hochschule für Musik in Karlsruhe.
His great masters and reference points are Thomas Indermühle, Maurice Bourgue, Paul Dombrecht and Heinz Holliger.
He was oboe soloist with the "Symphonie Orchester Basel" until 2012 when he left to dedicate himself to his oboe class at the Staatliche Hoschschule für Musik in Stuttgart where he has taught as professor since 2008. He has recently taken up another position at the Académie Supérieure de Musique de Strasbourg (Haute École des Arts du Rhin).
His students are permanent members of many orchestras in Europe South America and Asia.
He is at the cutting edge of contemporary creation for the oboe and different pieces have been written for him by composers such as Vincent Paulet, Laurent Riou, Jacopo Baboni Schilingi, Hans Tutschku and performed for la Maison de Radio-France, Birmingham Concert Hall, the Festival de Compiègne e Nuits Bleues of the Arc e Senans festivals.
He has performed as a soloist under the baton of famous conductors such as Nello Santi, Armin Jordan, Marcello Viotti, Heinz Holliger, Walter Weller and others.
He has also made recordings for Radio Svizzera, Radio DRS, Radio Suisse Romande, Radio France France-Musique and Südwestrundfunk SWR2.
In 2015 he formed a duo with the Italian pianist Alessandra Gentile.
He is regularly invited to hold recitals and masterclasses in Europe (Germany, Spain, France, Italy, England, Romania) and at unversities in the US (Columbia University – New York, Austin – Texas), South Korea (Seoul), China (Beijing, Shangai, Hong Kong) and to serve as a member of juries of international competitions such as the Gillet-Fox International Competition in Ithaca-New York and Birmingham, the prestigious ARD Munich International Competition and The Muri Competition 2016.