This post is also available in:

Italiano (Italian)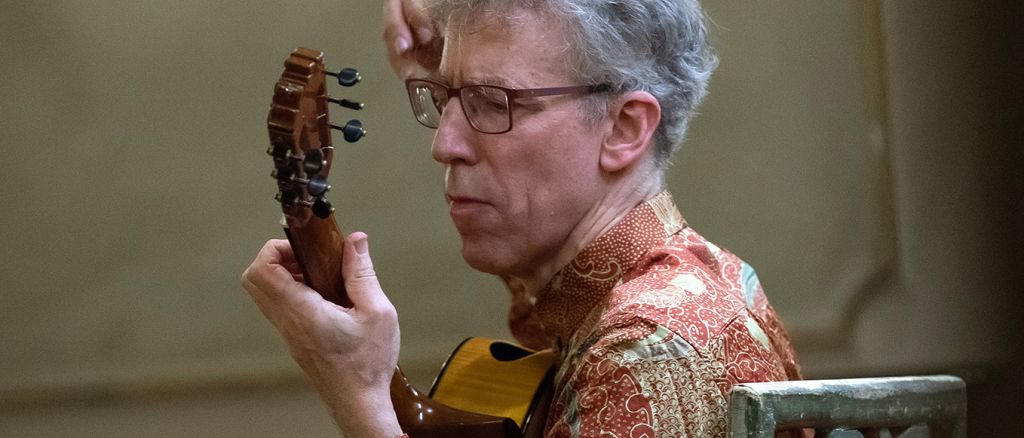 Eliot Fisk
was a former student of Andrés Segovia, and studied at Yale University with harpsichordist Ralph Kirkpatrick, graduating in 1976 summa cum laude and establishing the Guitar Department at the Yale School of Music. He is a lecturer at the Mozarteum University in Salzburg and the New England Conservatory – USA. For more than 50 years he has been performing in the world's most important concert halls both in solo guitar recitals and with international partners, such as guitarist P. Peña, flutist P. Robison, cellist Y. Hanani, violinists G. Kremer and J. Bell and the Miro, Shanghai and Arditti quartets and many others. Many of his CDs have become award-winning "best sellers." He has expanded the guitar repertoire by transcribing works by Bach, Scarlatti, Mozart, Haydn, Paganini, Schubert, Mendelssohn, Granados, Albeniz for guitar; and he is dedicatee of works by internationally renowned composers such as L. Berio, L. Balada, R. Beaser, N. Maw, G. Rochberg and K. Schwertsik, among others. He is the founder and artistic director of the Boston Guitar Fest and the Eliot Fisk Guitar Academy (online). He received the "Cruz of Isabel la Catolica" from the King of Spain for his services to Spanish music.
He has been teaching the seminar "Five Centuries of Guitar" at the Accademia Chigiana in Siena since 2017.