This post is also available in:

Italiano (Italian)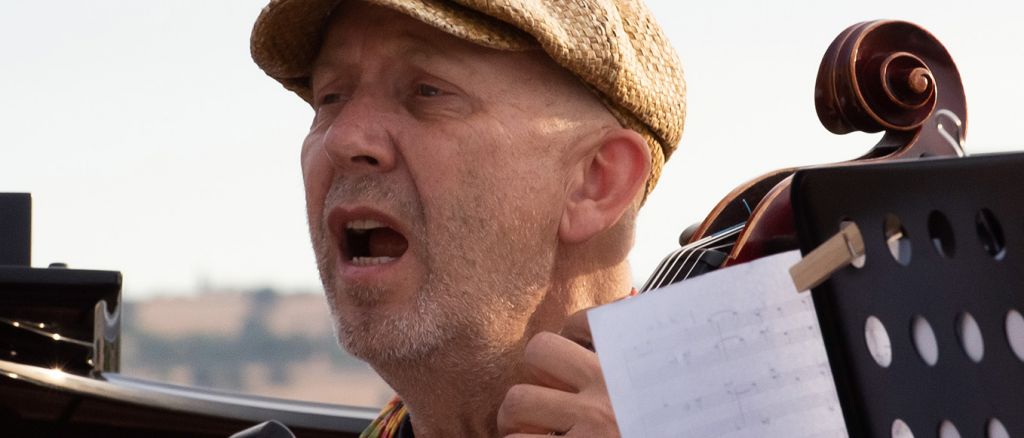 Born in Naarden (NL) in 1954, Reijseger started playing cello at the age of seven. At the Conservatory of Amsterdam his Cellist & composer Ernst Reijseger is creative partner of poets, dancers, actors, painters, sculptors, photographers and film makers.
His live performances challenge expectations and are build on daring and essential communication.
Reijseger recently scored films for Werner Herzog, Alex and Andrew Smith.
Summer 2017 he scored and performed his music to Shakespeare's Hamlet (with a.o. Oscar Isaac, Keegan Michael Key and Gayle Rankin, directed by Sam Gold) at The Public Theatre in New York City.
Reijseger's musical collaborations included improvised and jazz music (Harmen Fraanje, Han Bennink, Misha Mengelberg, Steve Lacy, Uri Caine), classical and baroque music (Yo Yo Ma, Giovanni Sollima, Erik Bosgraaf, Dutch Wind Ensemble, Forma Antiqua), traditional music (Trilok Gurtu, Tenore e Concordu de Orosei, Groove Lélé, Nana Vasconcelos, A Filetta).
Reijseger's solo concerts consist of his personal compositions and improvisations.
For over ten years, he is dedicated to trio Reijseger Fraanje Sylla.
Ernst Reijseger plays a five string cello, built by Bolink & Steinhauer Vioolbouwers, granted by the Nationaal Muziekinstrumentenfonds, and an electric five string cello, kindly endorsed by NS design E five string cello.
Cello string are kindly endorsed by Thomastik strings.