This post is also available in:

Italiano (Italian)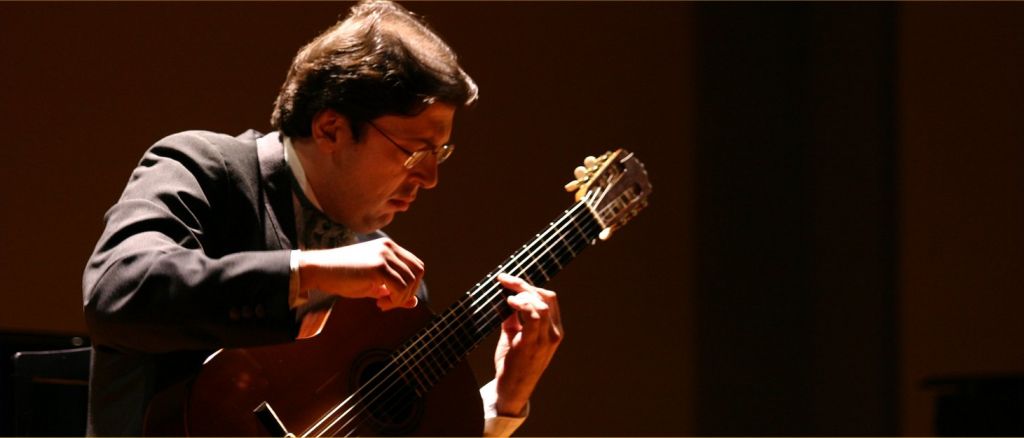 Considered by the reference musicology as "one of the recognized champions of the modern and contemporary repertoire that work, in the present, to indicate new artistic ways in the field of musical interpretation on the guitar", Giovanni Puddu is one of the highest cultural renewal that runs through the world of guitar.
Born in Cagliari, he studied with Oscar Ghiglia (at the Accademia Musicale Chigiana), Manuèl Barrueco, John Williams, Angelo Gilardino, Alìrio Diaz, Leo Brouwer. Award-winning in the main international competitions, conducts a concert activity that sees collaboration with prestigious Directors, Symphony Orchestras from all over the world, chamber partners of the highest international rank.
Working alongside the greatest composers of our time, Giovanni Puddu is assiduously committed to the extension of the contemporary guitar repertoire.
He revealed fundamental works, unpublished or unpopular, of the original literature of the 19th century, choosing to perform only with instruments built from 1950 onwards.
Its educational vocation has allowed to identify an Interpretive School with autonomous traits and unrelated to instrumental restrictions: it boasts students who have become among the most famous guitarists of today.
GUITAR AND
NEW GUITAR
MUSIC