This post is also available in:

Italiano (Italian)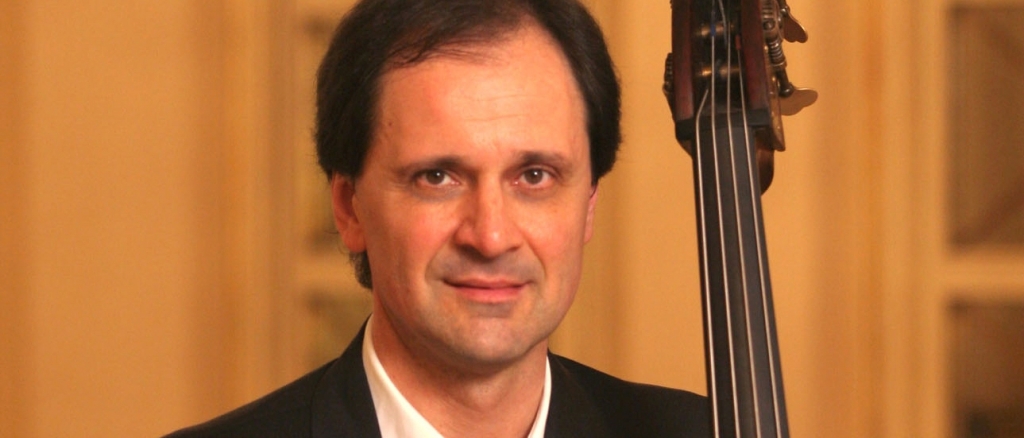 Following his entrance in 1987 under the direction of Riccardo Muti, Giuseppe Ettorre has been the first double bass of the Orchestra and of the Filarmonica of La Scala since 1991. Ettorre's career includes intensive work in chamber and concert performances. Born in Ravenna to Calabrian parents, he earned his diploma under Leonello Godoli, and then went on to study under Franco Petracchi in Cremona, and at the Accademia Chigiana in Siena. Winner of the Competition of the ARD of Munich in 1991, he has recorded for NBB Records and Decam- TDD/Edel Labels. Recently, his CD "Sextet" including 16 of his own compositions for modern music from jazz to new age, has been released by Decam-TDD/Edel. In the same light, he has performed together with such artists as Bobby McFerrin e Stefano Bollani. He has appeared as a soloist with the Bayerischen Rundfunks Orchestra, the Filarmonica of La Scala, and the Orchestra OSPA of Porto Alegre in Brazil, among others. In addition to giving masterclasses around the world, he teaches in Milan at the Academy of La Scala and at the Scuola Musicale. Recently, he was invited to Mexico for the first performance of the concerto "Inferno" for double bass and orchestra by José Alejandro Hernàndez Cadengo. In 2017, he was also invited to Taiwan, where he performed a recital at the Taipei National Hall. In September 2017, he became a "Visiting International Teacher" at the Birmingham Conservatory. He has been teaching at the Accademia Chigiana since 2016.
He plays an instrument by Custode Marcucci (circa 1890).