This post is also available in:

Italiano (Italian)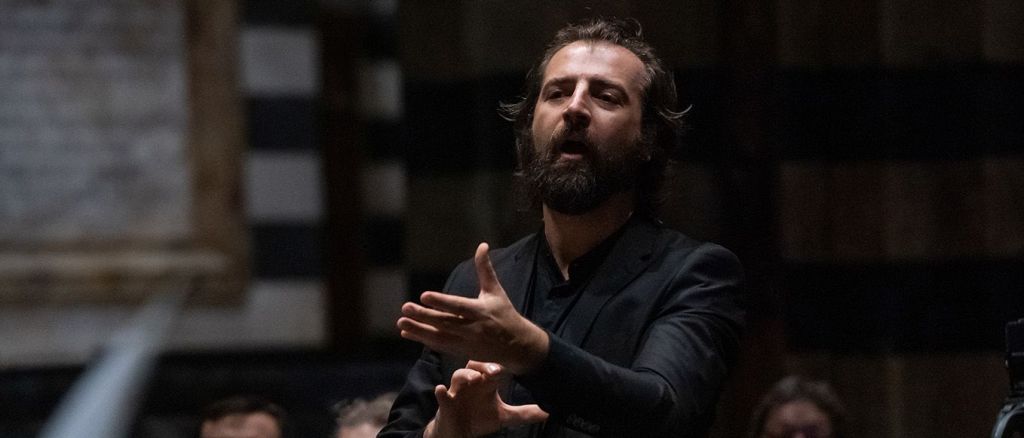 Lorenzo Donati
, composer and conductor, studied in Arezzo, Fiesole, Siena and Rome, attending specialization courses at the Accademia Musicale Chigiana, the Fondazione Guido d'Arezzo, the Scuola di Musica di Fiesole and the Accademia di Francia. He has won numerous prizes in international competitions both as a conductor and as a composer, including the prestigious competitions of Arezzo, Montreux, Tours, and Varna. So far, he is the only Italian to have won an international competition in Choral Conducting in Bologna (in 2007).
In addition to conducting the Choir of the Cathedral of Siena "Guido Chigi Saracini", he carries out an intense concert activity with Insieme Vocale Vox Cordis, UT Vocal-Consonant Ensemble, with which he won the prestigious Gran Prix for Choral Singing in 2016, the world's highest award in the choral field. From 2011-2015 he directed the Coro Giovanile Italiano, and he is the director of the Chamber Choir of the Conservatorio F.A Bonporti in Trento, where he has been teaching composition and choral conducting since 2007.
He has been teaching the Choral Conducting Course at the Accademia Chigiana in Siena since 2017.