This post is also available in:

Italiano (Italian)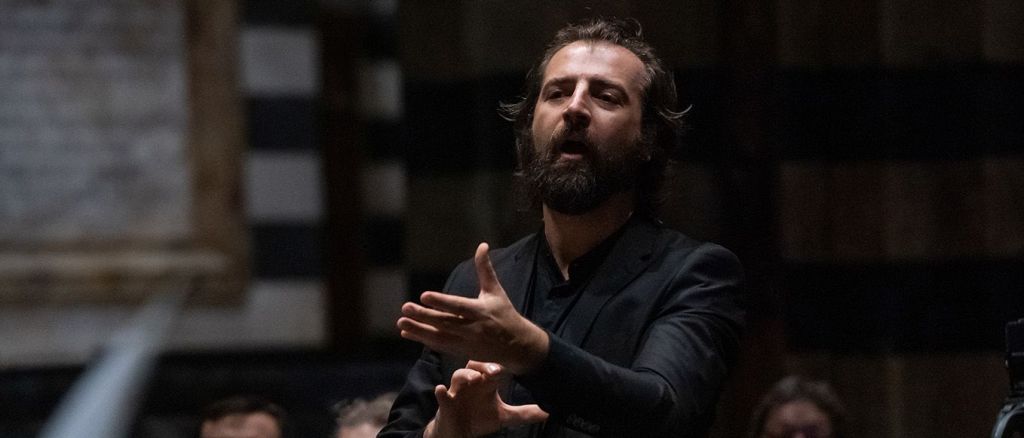 The Siena Cathedral Choir "Guido Chigi Saracini" is led by conductor, Lorenzo Donati. Donati is already recognized as a name of excellence on the international scene, and has been teaching choral conducting at the Accademia Chigiana Summer Academy since 2017.
He studied violin, composition and conducting in Arezzo and in Florence, while simultaneously frequenting the Accademia Musicale Chigiana, the Music School in Fiesole and the French Academy. After graduating in choral conducting from the three year programme at the Fondazione "Guido d'Arezzo" he continued taking masterclasses to further his studies. In 2007, he won the top awards for both categories at the "Mariele Ventre" International competition for choir conducting in Bologna. Soon after, from 2010 to 2014, he served as conductor of the CGI Coro Giovanile Italiano (Italian National Youth Choir).
In addition to the Siena Cathedral Choir, Lorenzo Donati conducts Insieme Vocale Vox Cordis. The ensemble won both first and special prizes in important competitions in Arezzo, Cantonigròs, Gorizia, Montreux, Senlis, Tours, Varna, Vittorio Veneto. He also leads UT Insieme vocale-consonante, the awardee of the European Gran Prix for Choral Singing in 2016. Donati also conducts the F. A. Bonporti Chamber Choir at the Conservatory of Music in Trento, where he has been teaching composition and choral conducting since 2007.
A notable composer in addition to his choir conducting, Donati collaborates with various cultural Institutions in roles such as artistic advisor at the Fondazione "Guido d'Arezzo" leading didactic training for its three-year programs and its advanced specialization for choir conductors; and artistic director and teacher at the Festival di Primavera and Festival Incontro polifonico Città di Fano.