This post is also available in:

Italiano (Italian)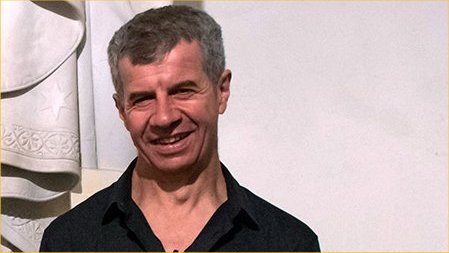 Nicola Bernardini
studied composition with Thomas McGah and John Bavicchi at the Berklee College of Music in Boston, where he graduated in 1981.
As a performer and technical collaborator, he has worked with the most influential composers and musicians of contemporary music active in Italy and abroad.
He taught at the Conservatory "Cesare Pollini" in Padua for over 22 years, and since 2013, he has been teaching Electroacoustic Music Composition at the School of Electronic Music at the Santa Cecilia Conservatory in Rome.
He collaborates with the Department of Informatics and Telecommunication Sciences of the University of Genoa and with the Center of Computational Sonology of the Department of Information Engineering of the University of Padua. The latter and the Conservatory of of the same city have created SaMPL (Sound and Music Processing Lab) – the first living-lab in the world entirely dedicated to music and musicians.
Since 2018, he teaches the summer seminar Live electronics. Sound and music computing together with Alvise Vidolin.
Live Electronics. Sound and Music Computing