This post is also available in:

Italiano (Italian)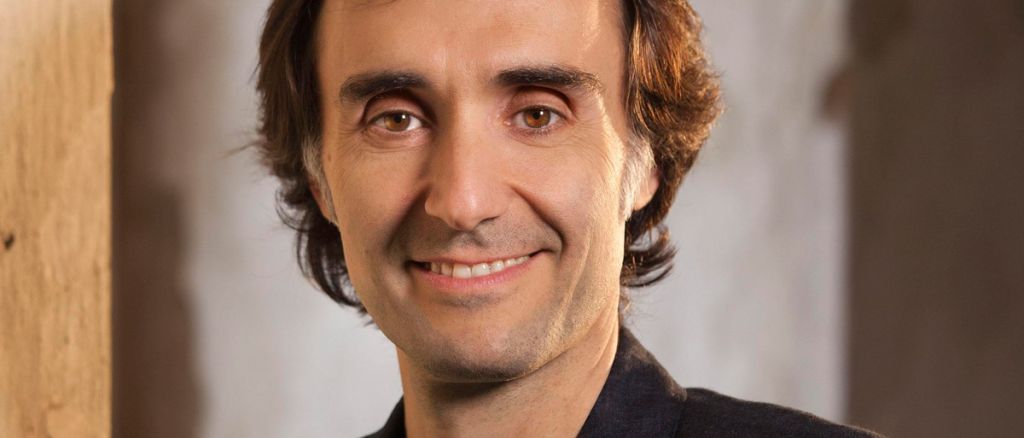 Vittorio Ghielmi is an Italian viola da gamba player, conductor, composer, Head of the Institute for Early Music and Professor at Mozarteum Universität Salzburg, and Visiting Professor at Royal College of Music (London). Compared by critics to Jasha Heifetz ("Diapason") for his virtuosity, he has attracted attention for his new approach to the viol and to the sound of the baroque repertoire. He has appeared as soloist or conductor with famous orchestras (such as the modern L.A. Philharmonic, London Philharmonia, Konzertverein Wien etc., and also baroque orchestras, such as Il Giardino Armonico, Freiburger Baroque Orchestra etc.). As one of the leaders of the ancient music scene, he has shared the stage with musicians, such as Gustav Leonhardt (duo), C. Bartoli … and Andràs Schiff, T. Quasthoff, V. Mullova, and regularly with his brother Lorenzo. He served as the assistant of Riccardo Muti for the Salzburger Festspiele. Since 1999, Ghielmi forms a duo with the lutenist, Luca Pianca, with whom he has recorded CDs and played hundreds of concerts.
His ensemble, Il Suonar Parlante Orchestra, founded in 2007 with the Argentinian singer Graciela Gibelli, is regularly invited to the most important venues (Berliner Philharmonie etc.), and devoted to a new investigation of the early music repertoire, as well as, to the creation of new projects. The ensemble has performed with important jazz players (K.Wheeler, Uri Caine, P.Fresu, M.Stockhausen, Carmen Linares…), and collaborated with the Hollywood regisseur Marc Reshovsky, creating a spectacle around Buxtehude's Membra Jesu Nostri, touring in 2007-09. In the summer of 2018, he conducted Pygmalion by Rameau in the Drottningholms Slottsteater (Stockholm) in collaboration with the regisseur and dancer Saburo Teshigawara (Karas).
Ghielmi received the degree of Docteur ès Lettres (Università Cattolica di Milano), has published studies and editions of early music (Minkoff, Fuzeau etc.), and a world renowned method for the viola da gamba (Ut Orpheus ed.).
His fieldwork within old musical surviving traditions led to him being presented the "Erwin Bodky Award" (Cambridge, Massachusetts, USA, 1997), and the prestigious Echo Klassic Award, 2015 (Germany). His collaboration with traditional players is documented in the film "The Heart of Sound – a musical journey with Vittorio Ghielmi", BFMI (Salzburg-Hollywood). Vittorio has recorded countless CDs as soloist. His latest award winning discs are: "Gypsy Baroque" 2018 and "Le Secret de Ms. Marais" (2020) for Alpha Classic (Paris). More at www.ilsuonarparlante.com.
CHIGIANA-MOZARTEUM
BAROQUE MASTERCLASSES
Siena Summer Program