This post is also available in:

Italiano (Italian)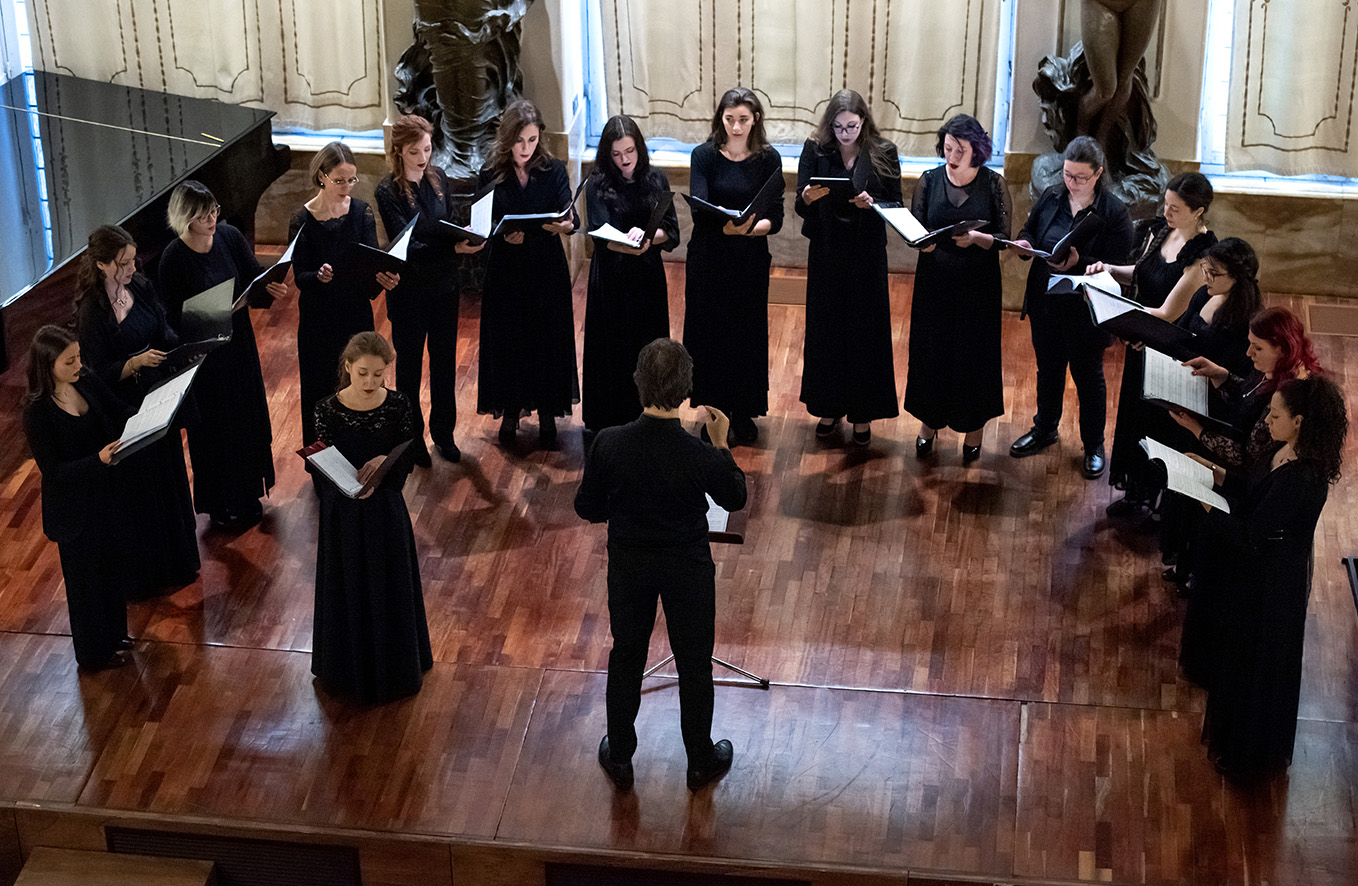 GENERAL INFORMATION
The Choral Conducting course will be held exclusively in-person, in Siena. 
Lessons will be held in space that allows for social distancing protocols to be maintained according to government recommendations, between the choir members and the conducting students, and between the individual choir participants themselves.
Choir directors, intermediate level (or above) composition students, musicians with a diploma in the vocal disciplines, those pursuing a voice-related diploma, and pianists with experience related to voice and/or choir may participate in the Course.
The Great Motets, Between Liturgy and Spirituality
From Josquin to Palestrina, from Monteverdi to Bach, and on to the great Romantic and Modern motets.  An extensive journey through polyphonic masterpieces from various periods, this Course offers students the opportunity to address a selection of works invaluable to the training of choir conductors.
Thanks to the constant in-residence presence of the "Guido Chigi Saracini" Choir of the Siena Cathedral, active students may study, probe, and perform the selected pieces on a daily basis.
The Course will be organized as follows:
morning: practical lessons, theory, and exercises with the choir;

afternoon: practical lessons with the choir.
ENTRANCE EXAMINATION
The entrance examination will be exclusively by video audition. Candidates must send a video of a rehearsal or a concert, that is about 10 minutes long (repertoire may be selected by the candidate).
SUGGESTED REPERTOIRE
The lessons will cover the following repertoire:
Claudio Monteverdi  Nisi Dominus / Cantate Domino / Adoramus Christe
Giovanni Pierluigi da Palestrina  Tu es Petrus / Sicut cervus / Super flumina Babylonis
Johann Sebastian Bach  Jesu, meine Freude
Johannes Brahms  Warum ist das Licht gegeben?
Giuseppe Verdi Ave Maria su scala enigmatica / Laudi alla Vergine
Maurice Duruflé  Quatre motets 
Francis Poulenc  Salve Regina / Quatre motets pour le temps de Noël
Benjamin Britten  Hymn to the Virgin
Arvo Pärt  Magnificat
John Tavener Mother of God, Here I Stand / The Lamb
in collaboration with the
CHOIR OF THE SIENA CATHEDRAL "GUIDO CHIGI SARACINI"
ADMISSION
Mandatory audition
link to a video recording must be included in the online application

APPLICATION DEADLINE
10 JUNE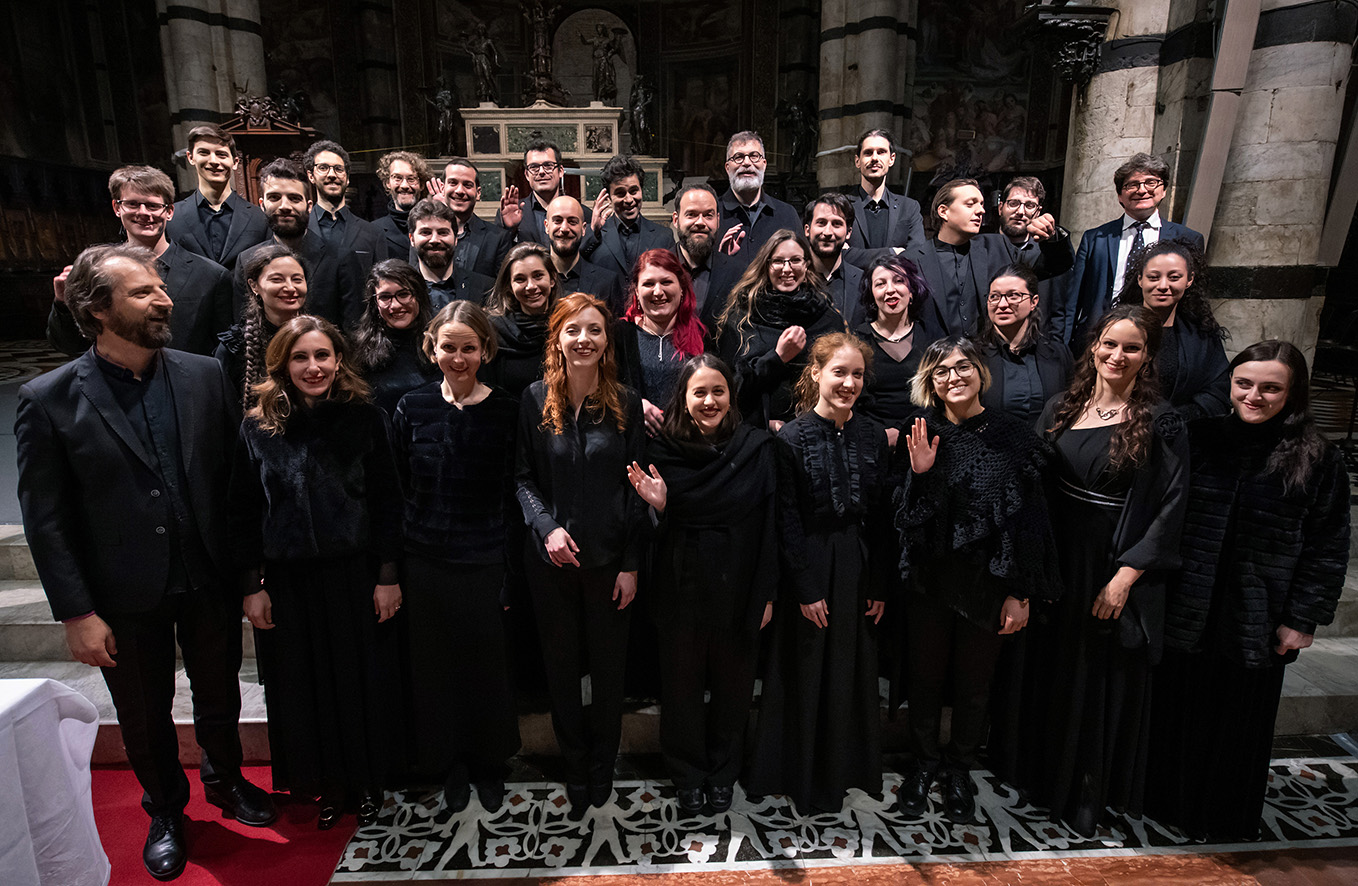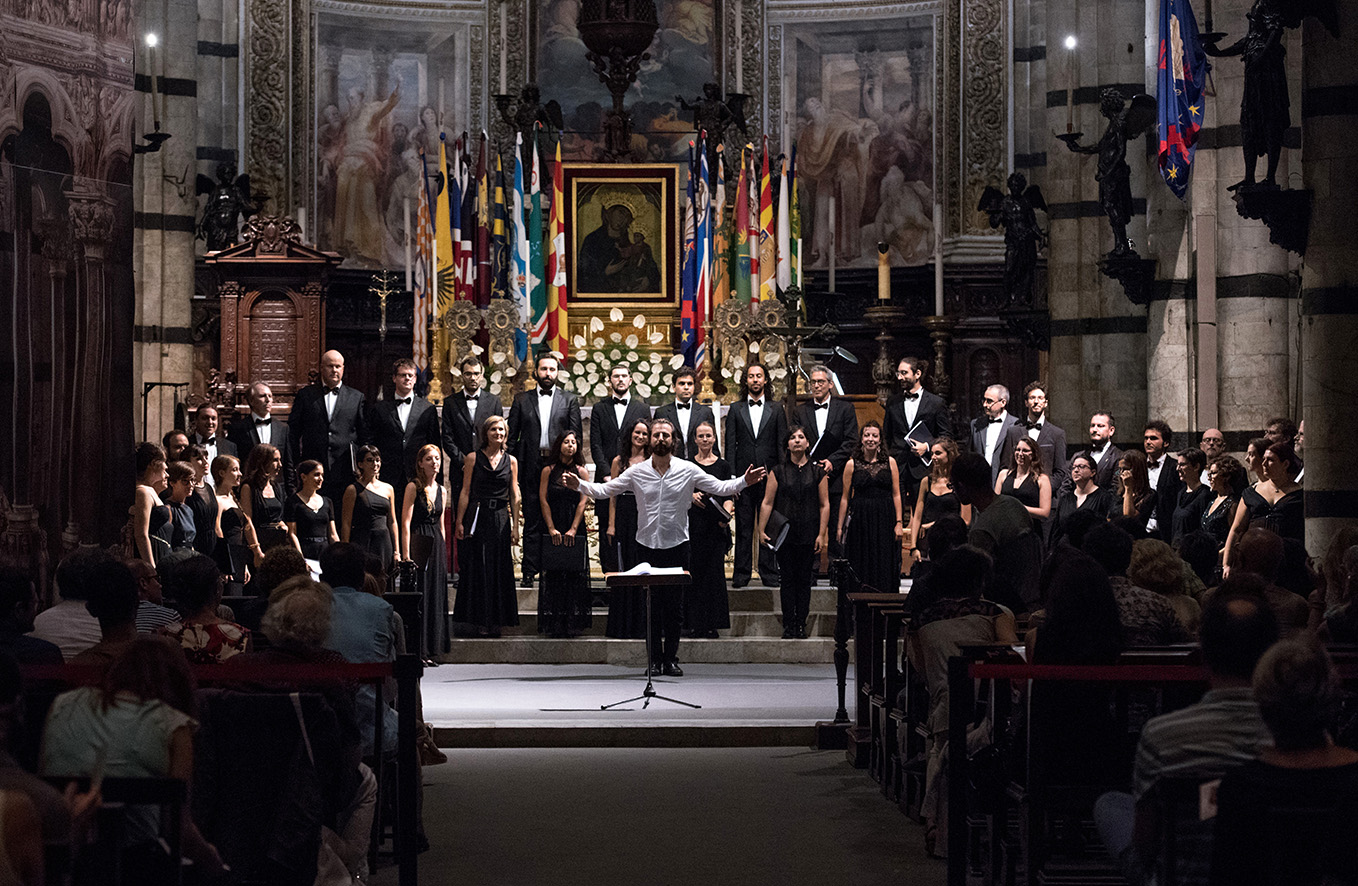 COURSES
SEMINARS