This post is also available in:

Italiano (Italian)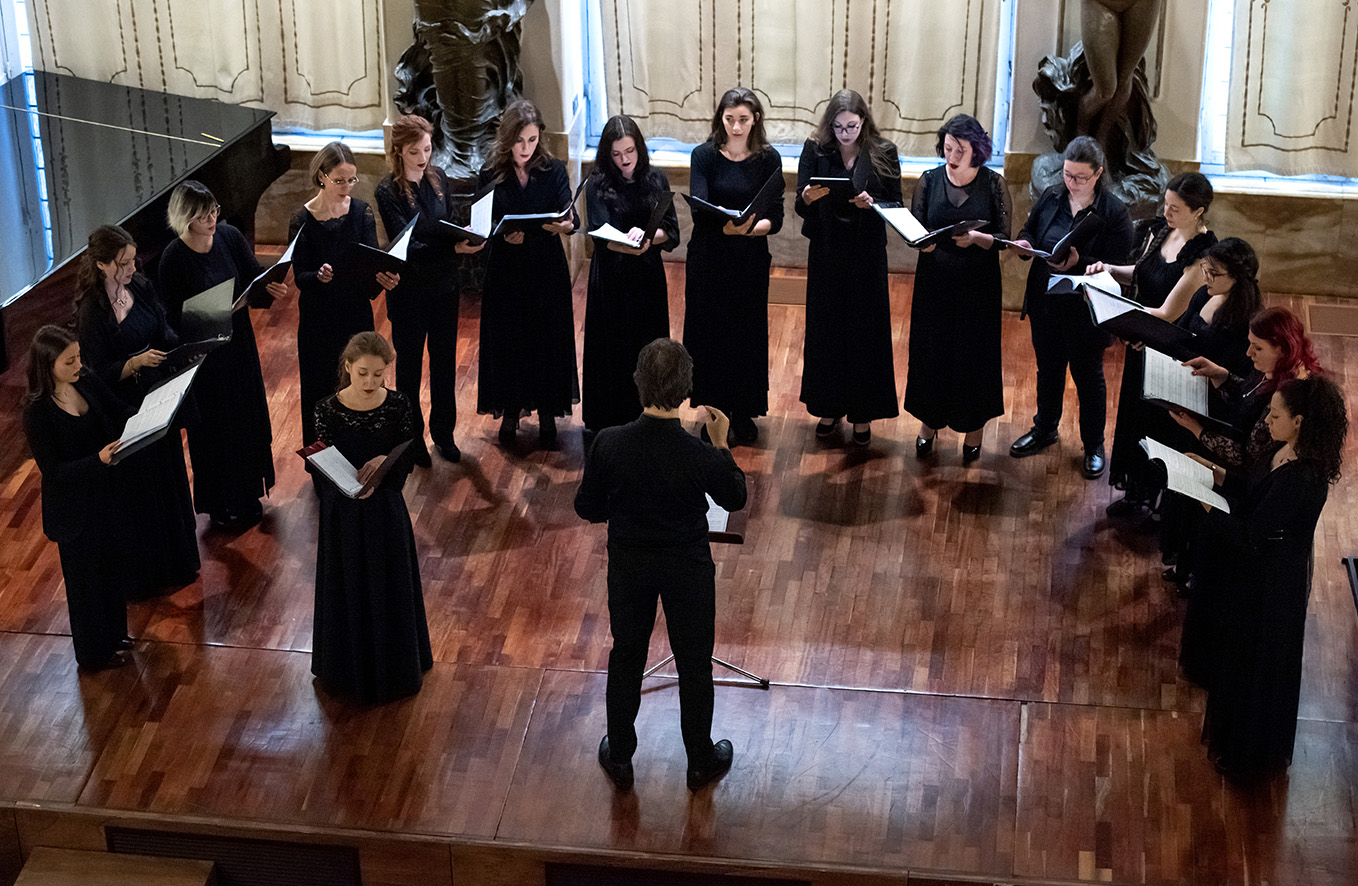 GENERAL INFORMATION
The Choral Conducting course will be held exclusively in-person, in Siena. 
Lessons will be held in space that allows for social distancing protocols to be maintained according to government recommendations, between the choir members and the conducting students, and between the individual choir participants themselves.
Choir directors, intermediate level (or above) composition students, musicians with a diploma in the vocal disciplines, those pursuing a voice-related diploma, and pianists with experience related to voice and/or choir may participate in the Course.
Mass: from Josquin to Stravinskij, from Monteverdi to Pärt
One of the most important musical forms in the history of music, one of the expressive spaces of the sacred, in between art and liturgy, and word and sound. The form of the "mass" from the extraordinary contrapuntal experiences of Josquin and Monteverdi, to the intense and thin relationship with the text by Pärt and Stravinskij, passing through the intensity of the composers of Romanticism. A path to better understand the styles and performance practice, the gesture and the value of the technique applied to the interpretation of choral phrasing, the course will focus on a broad repertoire ranging from the powerful polyphonic interweaving of the fifteenth century to the vocal purity of contemporary music.
The program is completed by the splendid cycle for choir and piano "Nocturnes" by Morten Lauridsen.
The Course will be organized as follows:
morning: practical lessons, theory, and exercises with the choir;

afternoon: practical lessons with the choir.
At the end of the afternoon lessons, all students (active and auditors) will attend rehearsals of the following compositions:
Samuel Barber  Let down the bars, O Death op. 5 n. 2; To be Sung on the Water op. 42 n. 2; Sure on this Shining Night
Aaron Copland  Four Motets
Wolfgang Rihm  Quo me rapis
Arnold Schönberg  Friede auf Erden, op. 13
Michael Tippett  Five Negro Spirituals
Virgil Thomson  da "Four Saints in 3 Acts", Saints' Procession; da "Praises and Prayers",  My Master Hath a Garden
ENTRANCE EXAMINATION
The entrance examination will be exclusively by video audition. Candidates must submit both of the following:
A video of a rehearsal on repertoire of their choice from 5-10 minutes in length.

A video of the execution of a piece for choir a cappella.
RECOMMENDED REPERTOIRE
The lessons will cover the following repertoire:
Josquin des Prez

 

Missa 'L'homme armé", Ave Maria a 4 voci, Pater noster a 6 voci
Jacobus de Kerle Missa "Regina coeli" per 4 voci maschili
Claudio Monteverdi

 

Missa "In illo tempore" a 6 voci
Josef Rheinberger Messa in Mi bemolle maggiore op. 109 "Cantus missae" per doppio coro
André Caplet Messa a tre voci per coro femminile
Igor Stravinskij Messa (versione per coro e pianoforte), Ave Maria, Pater noster
Arvo Pärt Missa syllabica
Morten Lauridsen Nocturnes per coro e pianoforte
ADMISSION
Mandatory audition
link to a video recording must be included in the online application

APPLICATION DEADLINE
30 APRIL
COURSE BEGINS
5 JULY at 10am
Course will be held
exclusively in person in Siena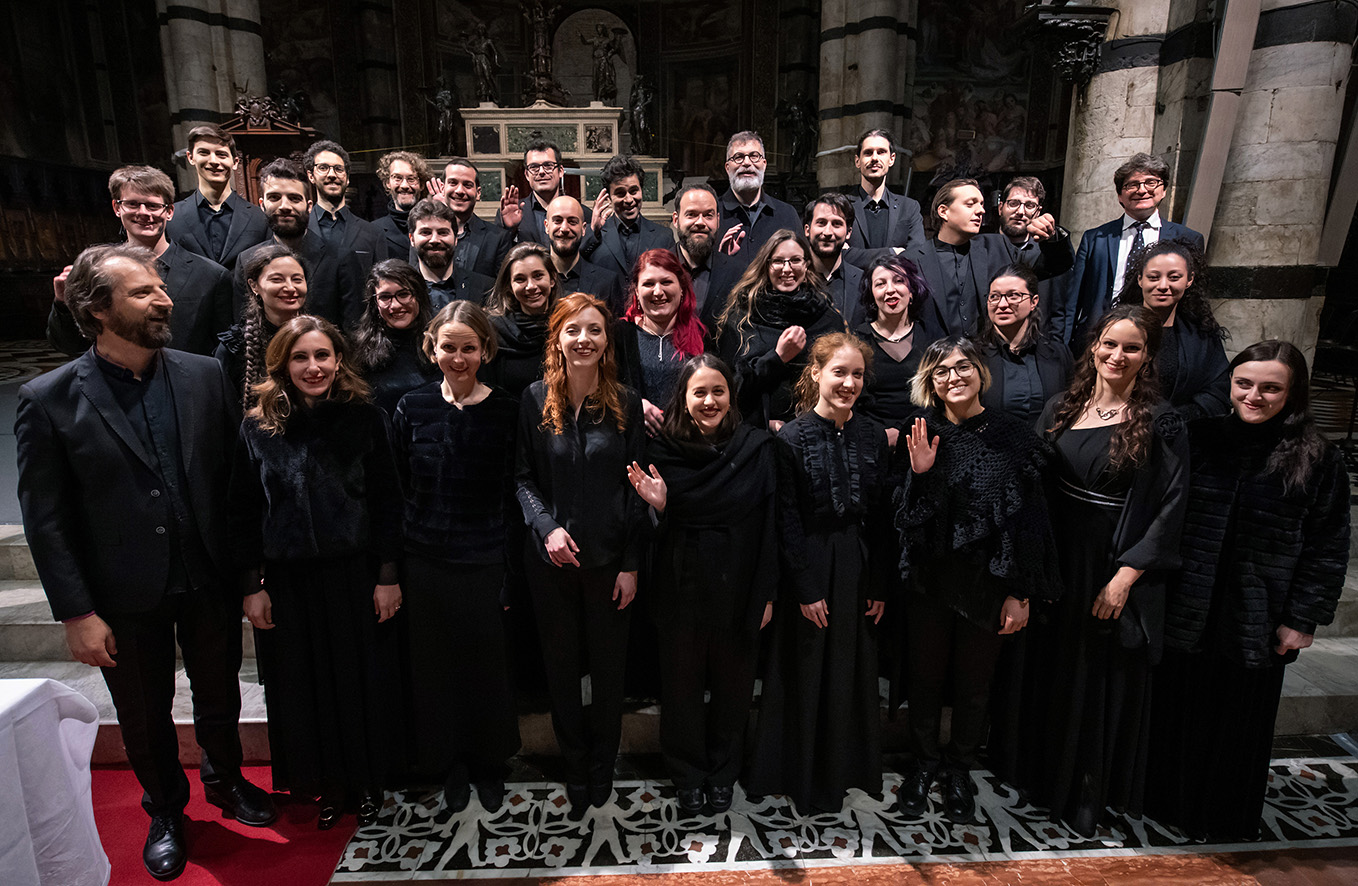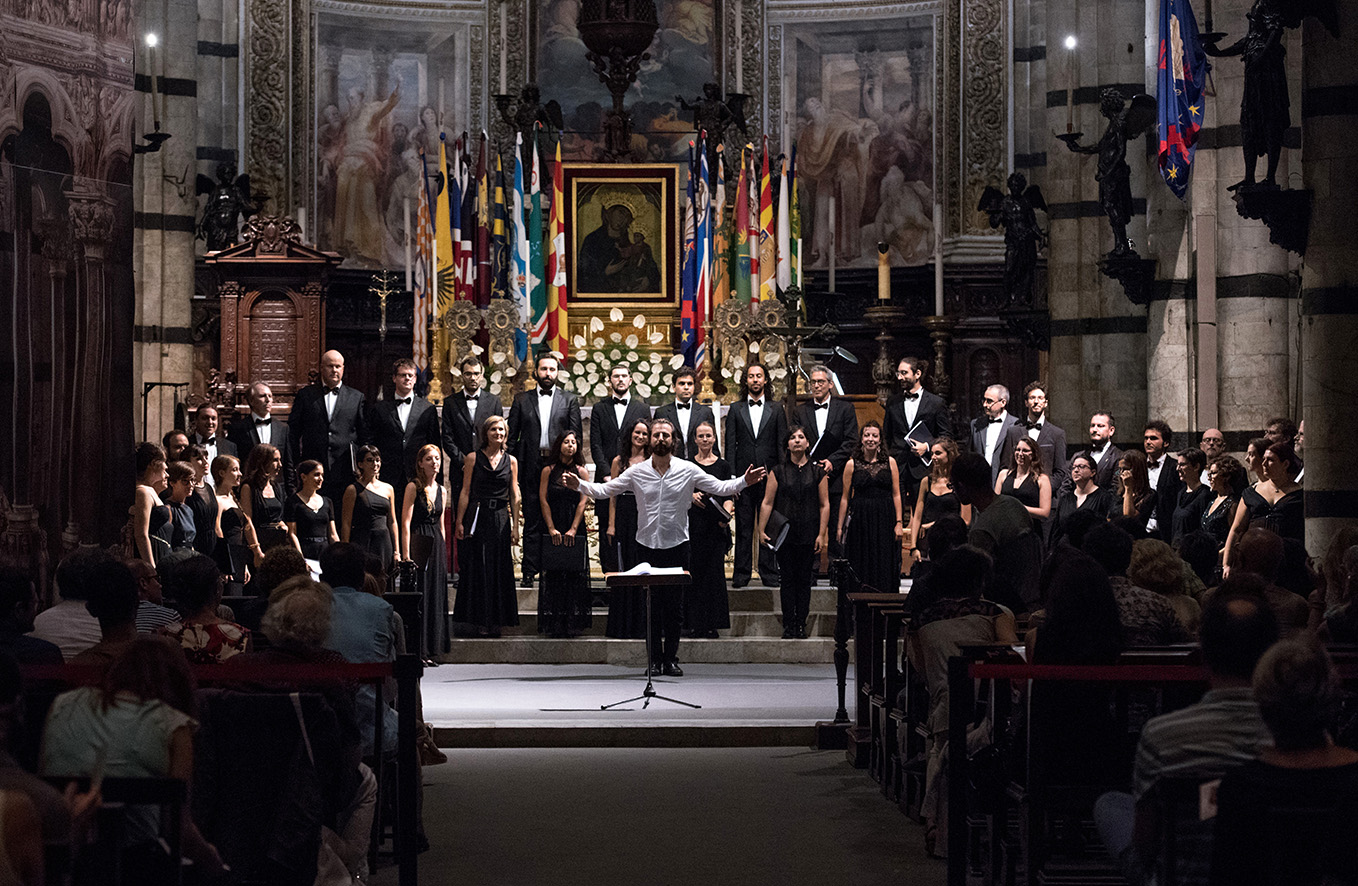 COURSES
SEMINARS
BAROQUE MASTERCLASSES