This post is also available in:

Italiano (Italian)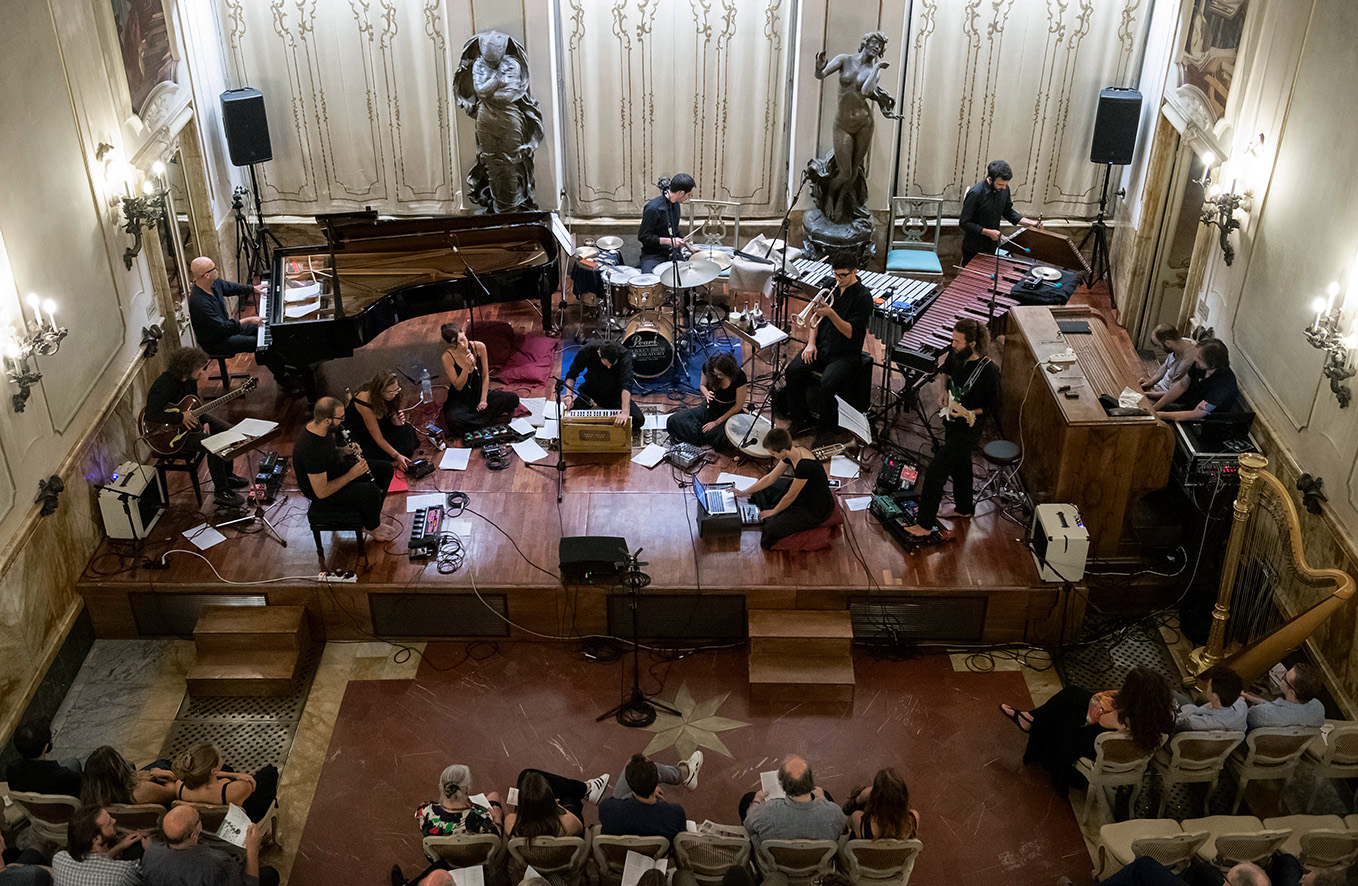 GENERAL INFORMATION
Both the Tabula Rasa seminar and the associated workshop will be held exclusively in-person, in Siena. 
Due to the current global health emergency, lessons will be held in space that allows for social distancing protocols to be maintained according to government recommendations.
Seminar "TABULA RASA. The Art of Improvisation"
The seminar is open to soloists of any instrument, to singers, and to established ensembles.
Ensembles that have been together for at least one year will be eligible for a special reduction in the Attendance Fee (reduced by 45% to €85 for each member).
Students from Siena Jazz are exempt from paying the Attendance fee (€155).
All registered students will be accepted as active students for the seminar. It is, however, requested that every student undergo an introductory interview with the instructor on the 19th of August (appointments will be made with the Student Secretary's office). During registration, candidates must attach their Curriculum Vitae to the online application.
All students, including those coming from Siena Jazz, must pay the enrolment fee of €48.
SEMINAR DETAILS
Lessons will be in the form of workshops dedicated to research based specifically on approaches to improvisation, both traditional and those influenced by fusions and new music.
The methodological syntax will be based on direct musical experience, linked to instrumental action, different compositional techniques, and a wide range of creative and expressive forms. It aims to be an alternative complementarity to normal study courses based on representation, assimilation, and repetition of models and styles.
It adopts a performance method, which is committed to accompanying all musicians who have decided to make music their profession and art through their most difficult and decisive period. These musicians need an autonomous environment free of pressures from the circuit where they can experiment through continuous practice and research experiences, both individually and with groups, to reach a more complex yet more joyful, articulated and informed musical maturity.
LESSONS & WORKSHOPS
The lessons will explore the following:
–  learning how to listen to and recognise musical material: the four parameters;
–  learning how to build and manage the creative process without established models;
–  examining the relationship between mindful listening and reaction;
–  defining different levels of autoresonance and musical perception;
–  developing a complementary instinct among musicians in their instrumental action;
–  building musical balances within a group more quickly;
–  acquiring the ability to recognise, develop and create a dialogue between thematic forms, accompanying narrative subjects and developing them semantically within morphological structures: the three narrative parameters.
Once the learning phase has been completed, there comes the moment to create an identity for oneself by dealing with the musical experience experimentally. This task requires delving deeply and is often put off indefinitely by musicians; it explores compositional awareness and develops technical/instrumental expertise to the same degree. The purpose is to negotiate the most dynamic future possibilities for the world of music through on-the-spot composition, experimenting with different ways of conceiving an improvisation performance.
PROJECT "TABULA RASA. Chigiana - Siena Jazz ensemble"
In collaboration with Siena Jazz – Attività Polo Musicale Senese
Entrance examination for the workshop: October 18 
Workshop begins: October 18
The project "Tabula Rasa – Chigiana/Siena Jazz Ensemble" comes from the desire to create an ensemble "in residence" that combines the two excellent musical institutions, the Accademia Chigiana and Siena Jazz.
Only a select number of musicians chosen by the instructor may join the ensemble.
The workshop is open to instrumentalists (any), singers and ensembles.
For students who will be part of the "Tabula Rasa Ensemble" there is no attendance fee. However, all members of the ensemble are required to pay the admission-examination fee (€ 48).
Students admitted as active students to the "TABULA RASA. The art of improvisation" workshop will be able to attend the rehearsals of the ensemble free of charge, as auditors.
The admission examination will consist of a motivational interview and a performance audition lasting up to 15 minutes.
The Ensemble concert is to be scheduled at the end of the rehearsal period.
The musicians admitted to the "Tabula Rasa – Chigiana / Siena Jazz Ensemble" must agree to participate in additional rehearsals / workshops, which will be held with Maestro Stefano Battaglia culminating in a final concert held within the 99th Concert Season Micat in Vertice 2021/2022. 
With this project, the Accademia Chigiana and Siena Jazz continue their collaboration, maintaining an active performative ensemble. The ensemble, established in 2019, through a creative area of ​​practice, experimentation and musical production, combines the best talents trained in the various educational courses of the two institutions of training and higher musical specialization in Siena.
Like any ambitious cultural project, it aims to unite traditions, in this case multiple ones, in a contemporary perspective, and making way also for innovative developments. Tradition is then understood not only in a musical sense but also inspired / focused by / on texts, lyrics, multimedia relationships (video, dance, poetry, painting).
Each season will be documented by an audio / video archive, creating an indelible record of each original production.
In collaboration with Siena Jazz
Attività Polo Musicale Senese

SEMINAR
INTRODUCTORY INTERVIEW
19 AUGUST

SEMINAR BEGINS
20 AUGUST / 10am
Project "TABULA RASA.
Chigiana – Siena Jazz ensemble"
WORKSHOP
ENTRANCE EXAMINATION
18 OCTOBER
WORKSHOP 
18 – 24 OCTOBER 
TUITION & FEES
– APPLICATION FEE must be sent to the Accademia Chigiana WHEN YOU SUBMIT THE APPLICATION!
– Course tuition / ATTENDANCE FEE should be paid only after receiving an acceptance letter from the Accademia to the course or seminar

APPLICATION DEADLINE
31 JULY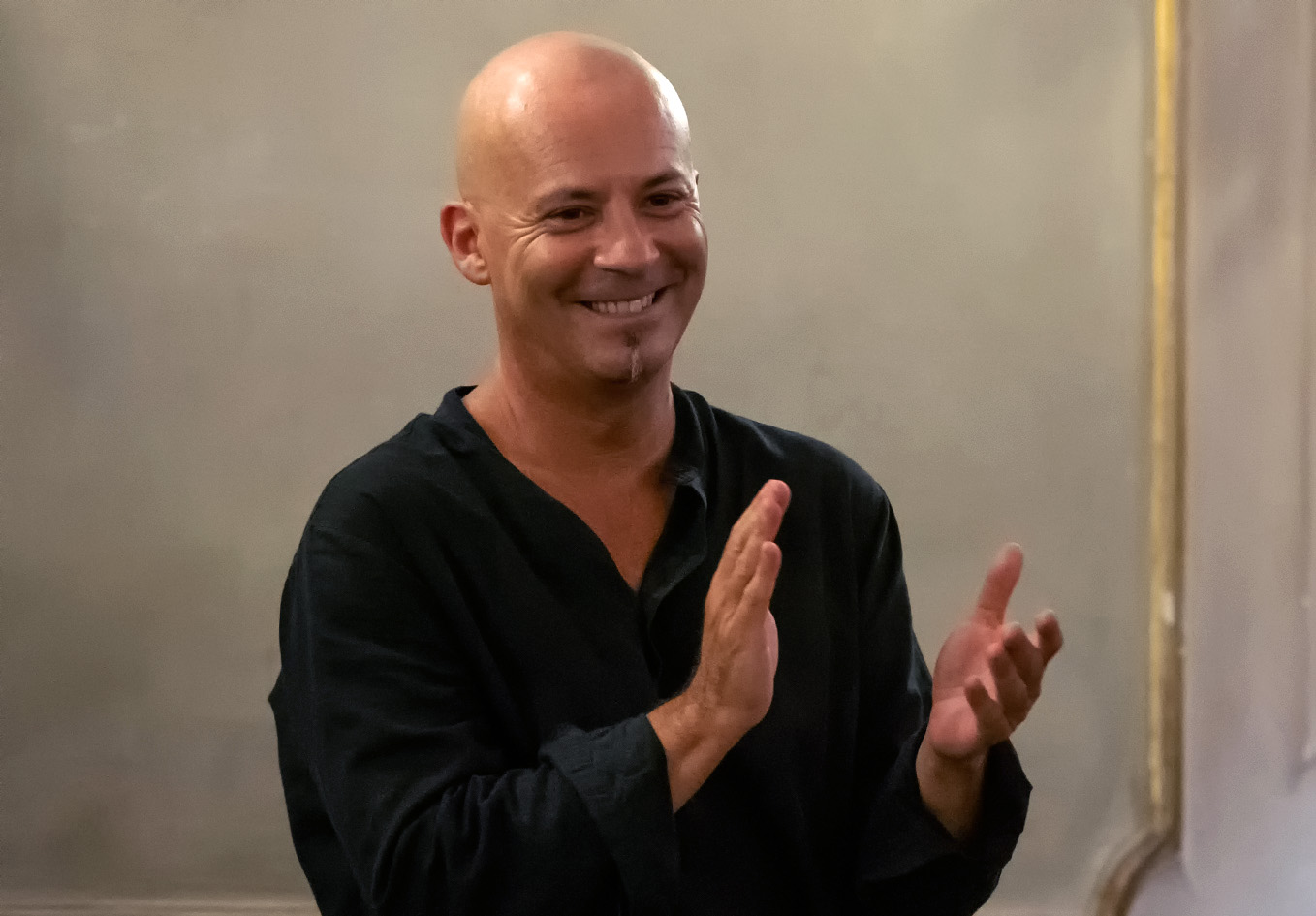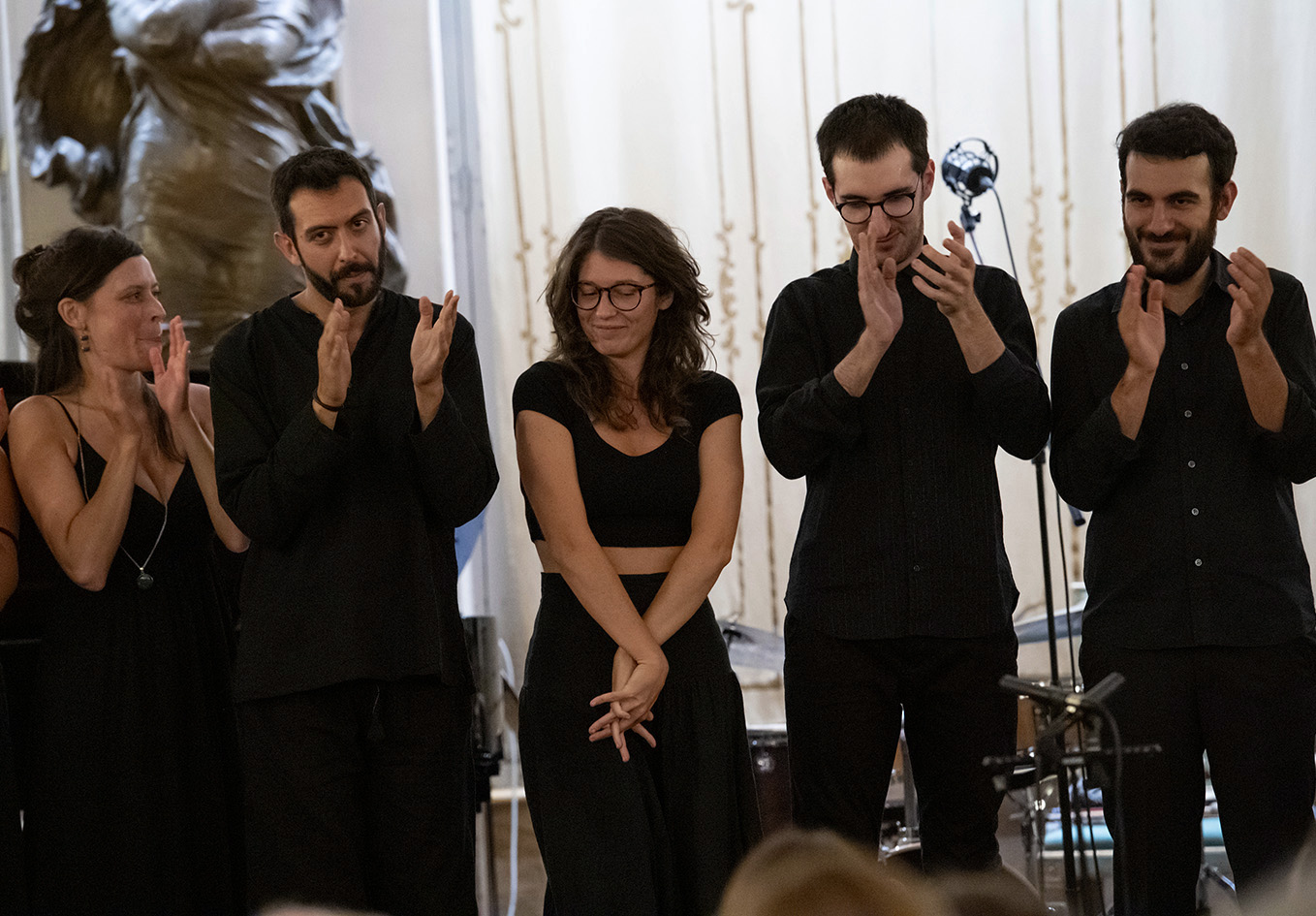 COURSES
SEMINARS
BAROQUE MASTERCLASSES