This post is also available in:

Italiano (Italian)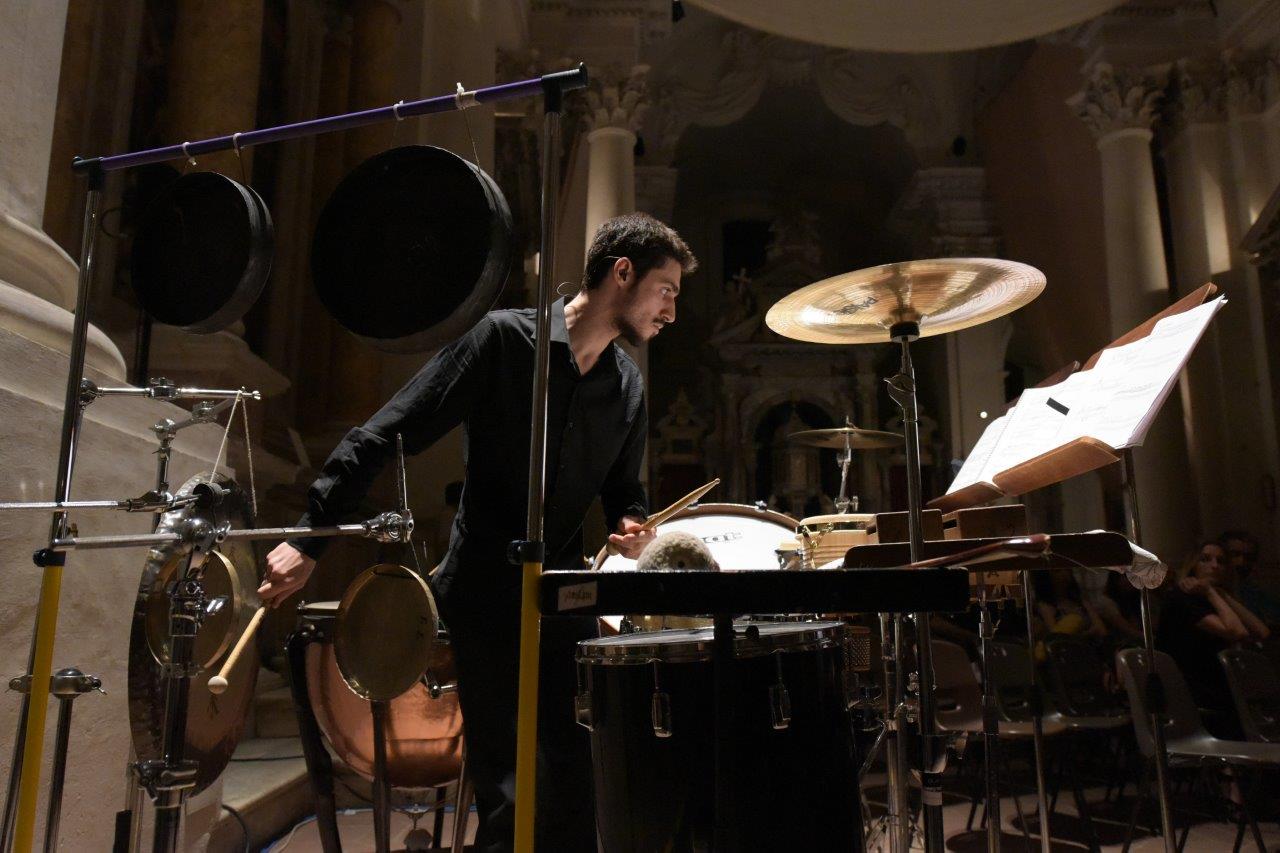 GENERAL INFORMATION
The percussion course will be held exclusively in-person, in Siena.
Due to the current global health emergency, a space will be provided which allows for social distancing protocols to be maintained during the lessons, according to government recommendations.
The Course is open to percussion soloists and ensembles (not to exceed a quartet).
The chosen pieces must be indicated in advance on the Application Form. The following instruments will be made available by the Accademia Chigiana for use during lessons and concerts.
2 Vibraphones

1 Marimba 5 octaves

3 Marimbas 4 octaves

2 Xylophones

3 Glockenspiel with stands

1 Set of Crotals

1 Set of tubular Bells

4 Timpani (32, 29, 26, 23)

6 Rototoms with stands

2 Symphonic bass drum 

2 Snare drum with stands

2 Drum set

4 Cymbals with stands

2 Tam tam with stands

4 pairs of Bongos with stands

1 pair of Maracas

5 Wood blocks with stands

4 Tom toms with stands

2 Rin (reb – mib)

1 Metal wind chimes
ENTRANCE EXAMINATION
Candidates must submit the following material for the entrance examination:
Percussion soloists: a programme of their own choosing, about 20 minutes long, including important 20th-century works for solo percussion;
Percussion ensemble (not to exceed a quartet): a programme of their own choosing, about 20 minutes long, including important 20th-century works for percussion ensemble.
SUGGESTED REPERTOIRE
The Course will consist of daily lessons divided into two parts, one dedicated to instrumental techniques of 20th-century percussion instrument literature, and the other dedicated to the study of the following pieces:
Steve Reich
City Life for amplified ensemble
Clapping Music (1972) two musicians clapping
Drumming (1970-71) – parte 1 for 4 pairs of tuned bongo drums, 3 marimbas, 3 glockenspiels, 2 female voices, whistling and piccolo
Mallet Quartet for 2 marimbas and 2 vibrophones
Music for Pieces of Wood (1973) for five pair of tuned claves
Music for Ensemble and Orchestra (2018)
Nagoya Marimbas for 2 marimbas
Radio Rewrite for flute, clarinet, 2 vibes, 2 pianos, string quartet, electric bass
2 x 5 for five musicians and tape, or 10 live musicians (rock instruments), 2 pft, 4 elec. gtr, 2 bass gtr
Philip Glass
Music in similar Motion (1973)
The aforementioned works will be played in concert within the Chigiana International Festival 2021.
ADMISSION
Mandatory audition
link to a video recording must be included in the online application
TUITION & FEES
– APPLICATION FEE must be sent to the Accademia Chigiana WHEN YOU SUBMIT THE APPLICATION!
– Course tuition / ATTENDANCE FEE should be paid only after receiving an acceptance letter from the Accademia to the course or seminar

APPLICATION DEADLINE
30 APRIL
COURSE BEGINS
13 JULY at 9:30am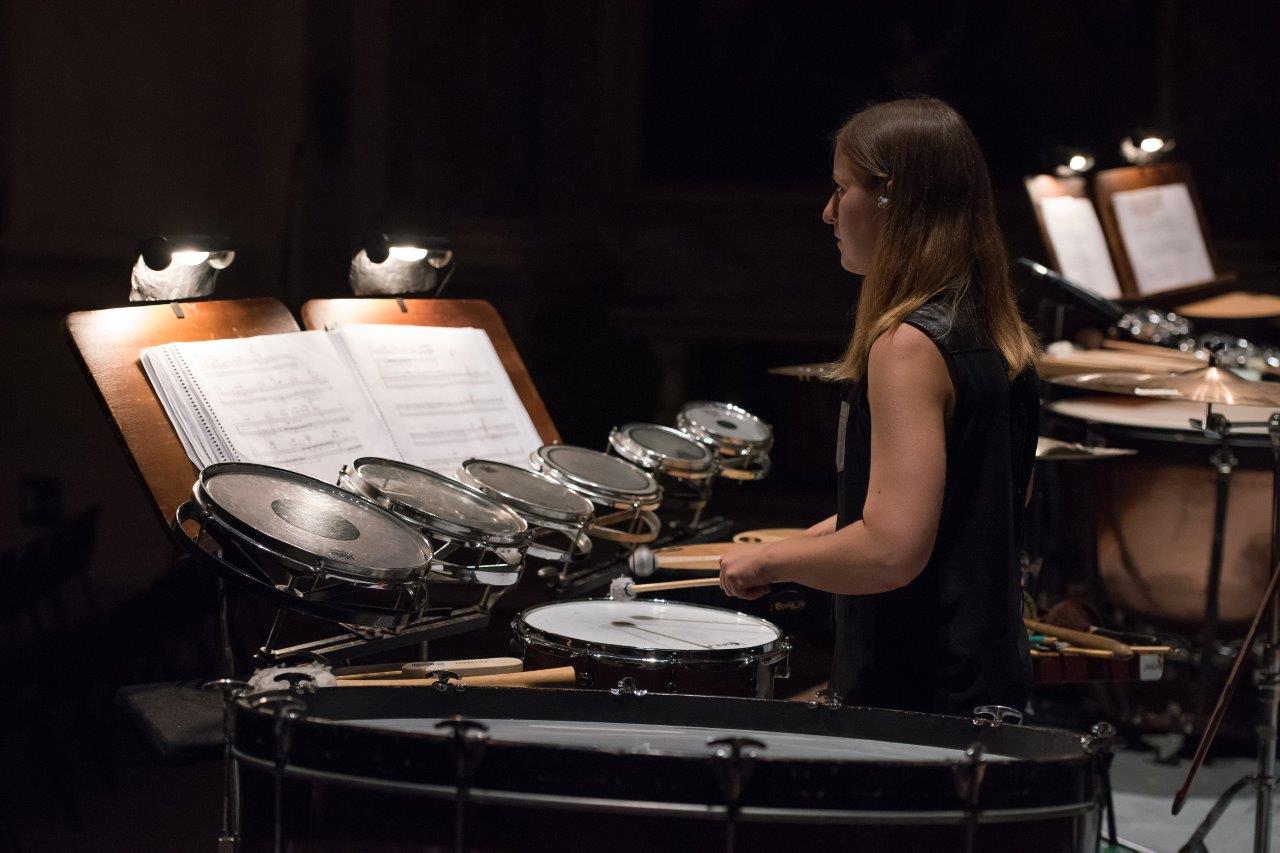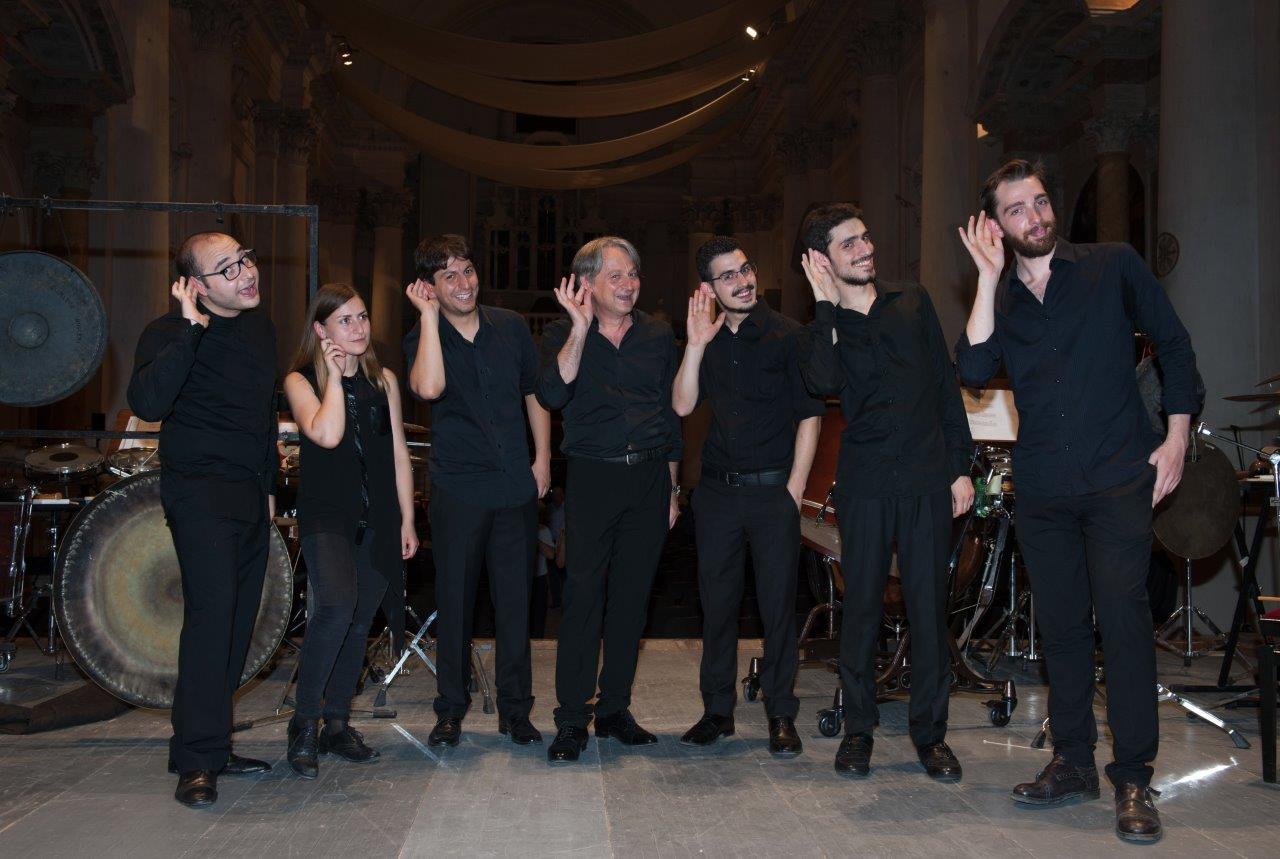 COURSES
SEMINARS
BAROQUE MASTERCLASSES